Until May 31, 2023, the ebook and audiobook edition of 'El loto de piedra' will be available totally free on Google Play Books to celebrate the completion of the Asia Tour 2023 by author Xavier Marcé. In this way, the author wants to celebrate the successful conclusion of his more than three months by meeting with local publishers and producers in Thailand, Vietnam, Taiwan and Japan.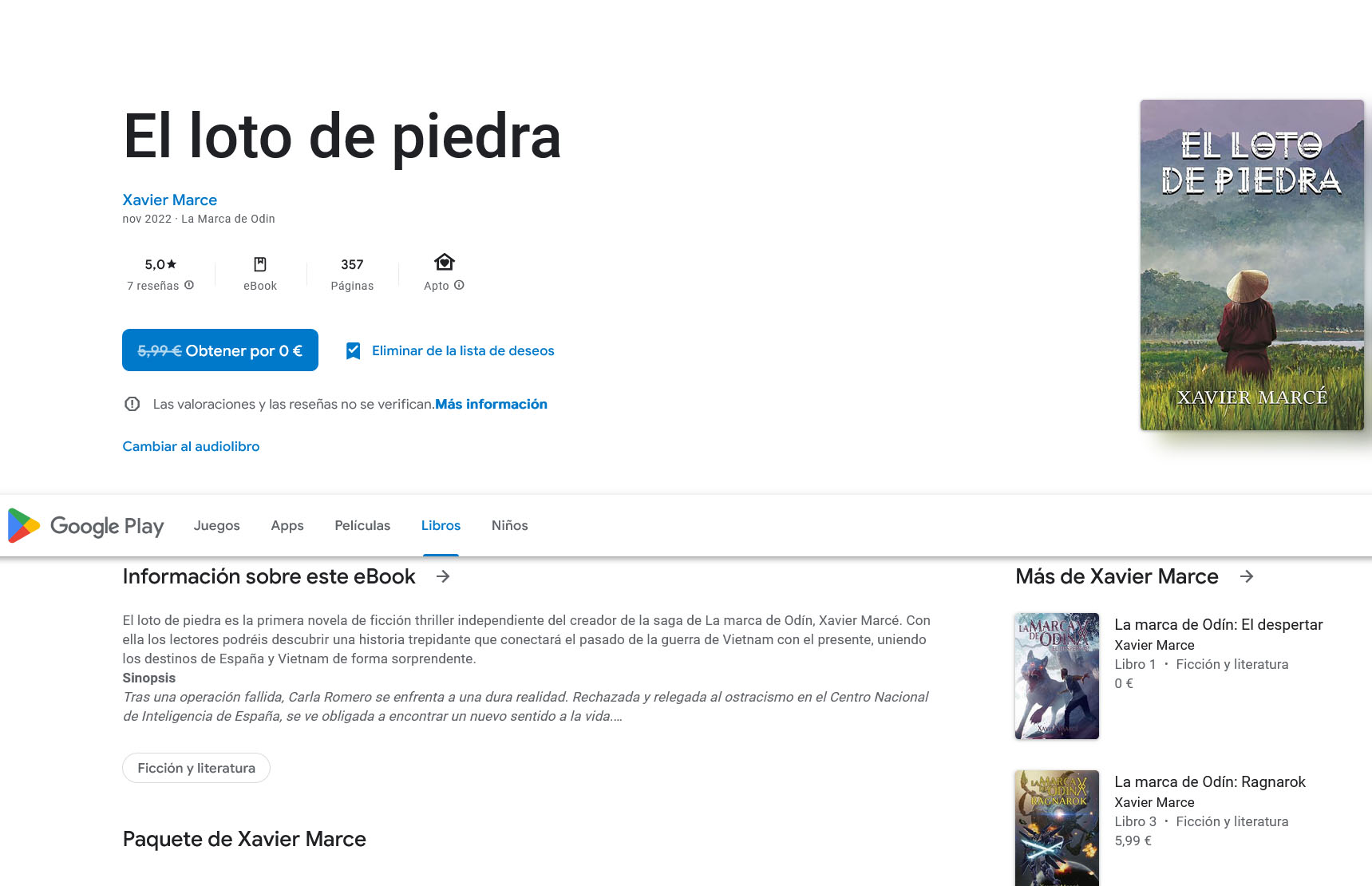 Readers who want to take advantage of this promotion to purchase the free ebook and audiobook Spanish edition of 'El loto de piedra' just have to search for them on Google Play Books or go directly to the following links:
This promotion is only valid until May 31, so we encourage everyone to take advantage of it before it ends.