The author Xavier Marcé has shared a video on the XaviVerso channel to show the first print sample of The Stone Lotus Spanish edition sent by our friendly printer, Printcolor. This is the first content shared on the channel where all the videos of The Stone Lotus will be shared, as part of Xavier Marcé's literary universe. You can see it in full below.
In addition to the video, we have some screenshots so you can see the cover of the book in more detail. This is a test copy that helps us to see if the planned layout design is correct or if errors need to be corrected for the final edition.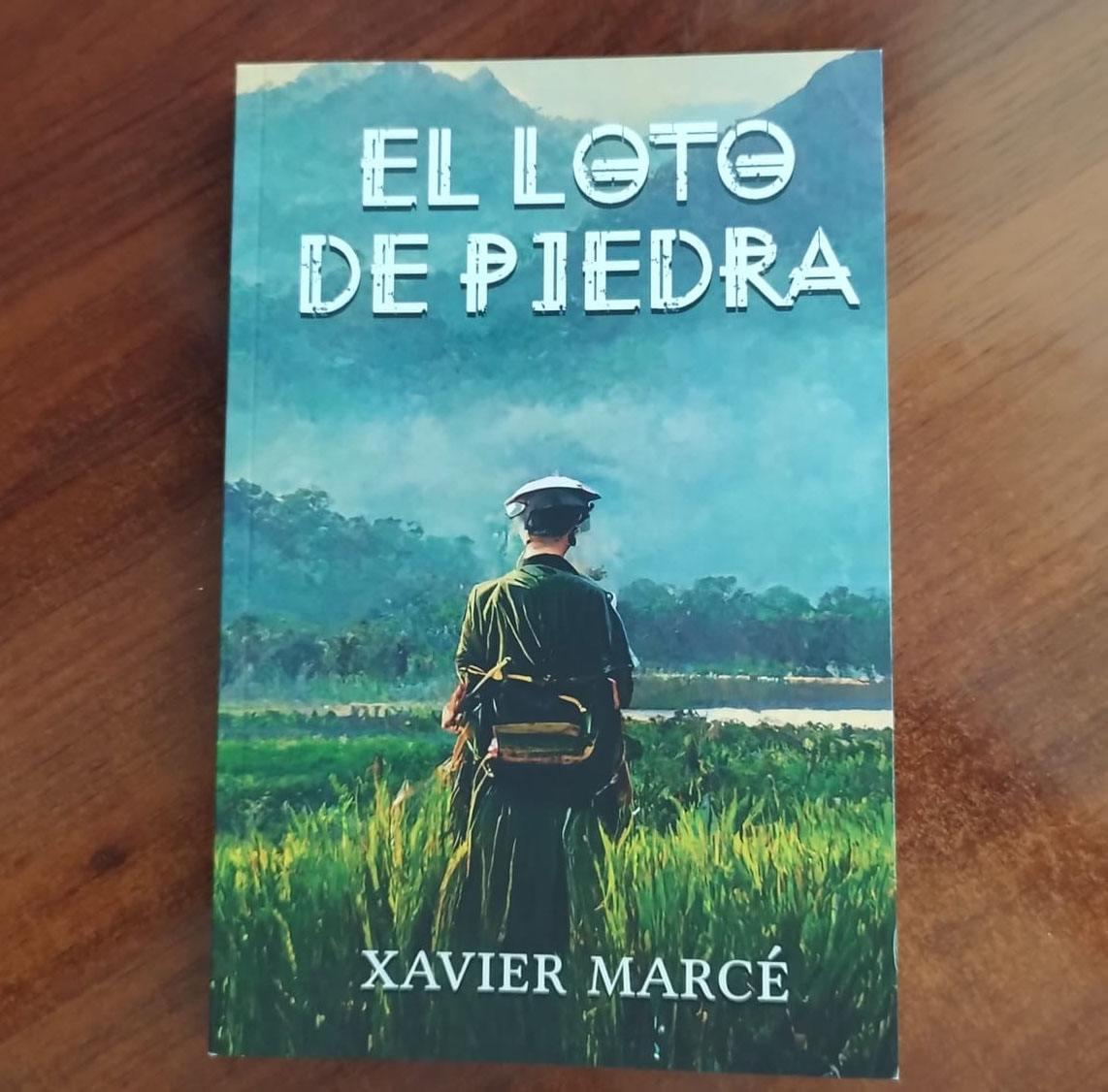 Next Monday, October 3, we will launch the Early Pre-order Campaign and with it you will be able to get hold of the exclusive edition that will have the numbering of your copy and your printed name on the title page.
The stone lotus is a current story that takes place in parallel with events that take place from 1968, as you can see when you start reading the novel's prologue…